FULLY SUBSCRIBED!

If you missed out, please submit a registration form and we will contact you if any places become available, or you will receive priority for our next Track Day
Performance Driving Day at Sandown Raceway - Sunday 27th June 2021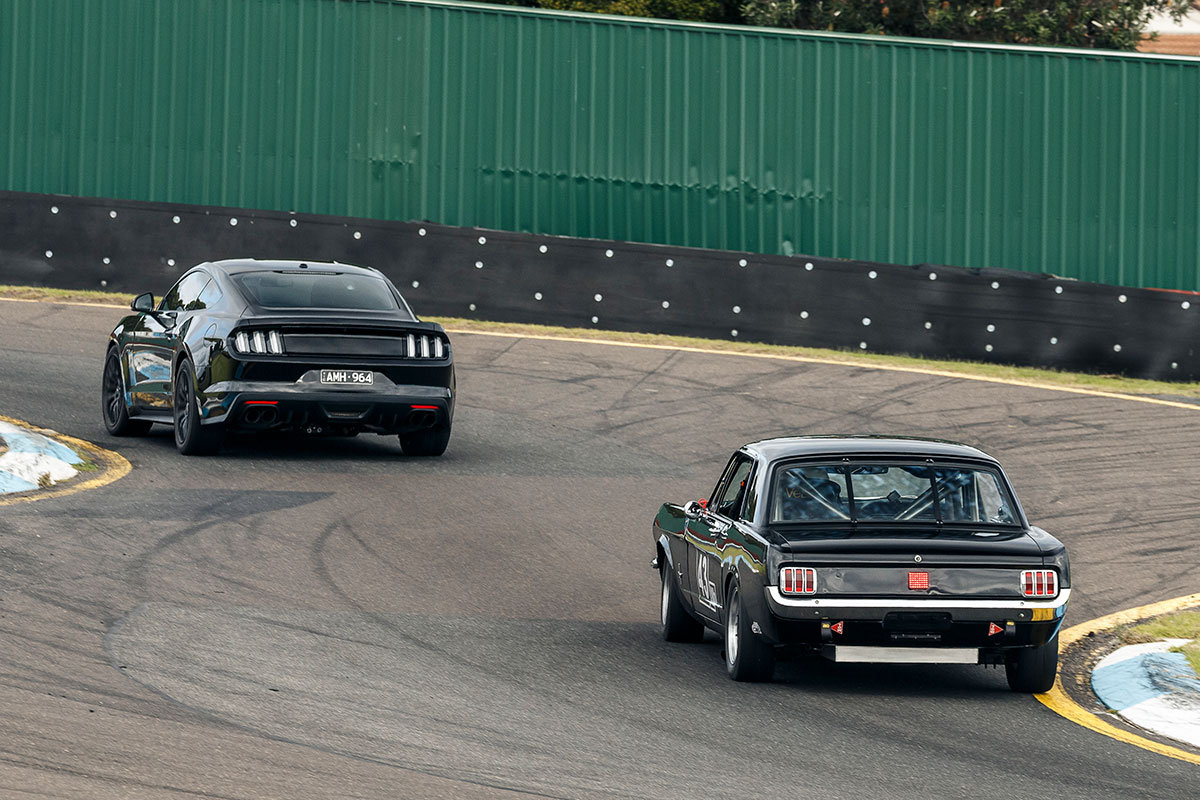 Mustang Motorsport are holding our Mustang Performance Driving Day at Sandown Raceway on Sunday 27th June 2021. Modelled along the lines of our traditional Track Days, the Performance Driving Day provides a more casual atmosphere with core driver training and heaps of track time. This is the one place where you can get to grips on what your Mustang can really do, that gives you the freedom to drive your own Mustang at high speeds, which is only safe and legal place to do so under such circumstances.
Following a driver briefing and check-in, there will be a group track inspection, after which the track will be open for you to explore at your own pace in your allocated group, based on experience and vehicle performance. This way you can enjoy the best that your Mustang has to offer in a safe, controlled environment.
A casual pizza lunch and basic refreshments are included in the entry fee. Also, throughout the day there will be a coffee van.
Craig Dean and James Johnson from Mustang Motorsport will have some of the great Mustangs and cool builds on display to look at between sessions on track, along with displays by Melbourne Mustang Club and the Mustang Owners Club. It's sure to be a fantastic day out at Sandown!
After the completion of the day's main activities, if there is enough interest we will be offering a Power Oversteer Training Session where you can get your Mustang sideways in safe conditions under professional guidance. This will be a no-cost session - see the registration form when booking to indicate your interest.
The booking cost for this fantastic experience is $450, and is strictly limited to 50 places. The limited numbers will ensure that each participant can enjoy as much track time as possible – so book in now to avoid disappointment, this is a day not to be missed!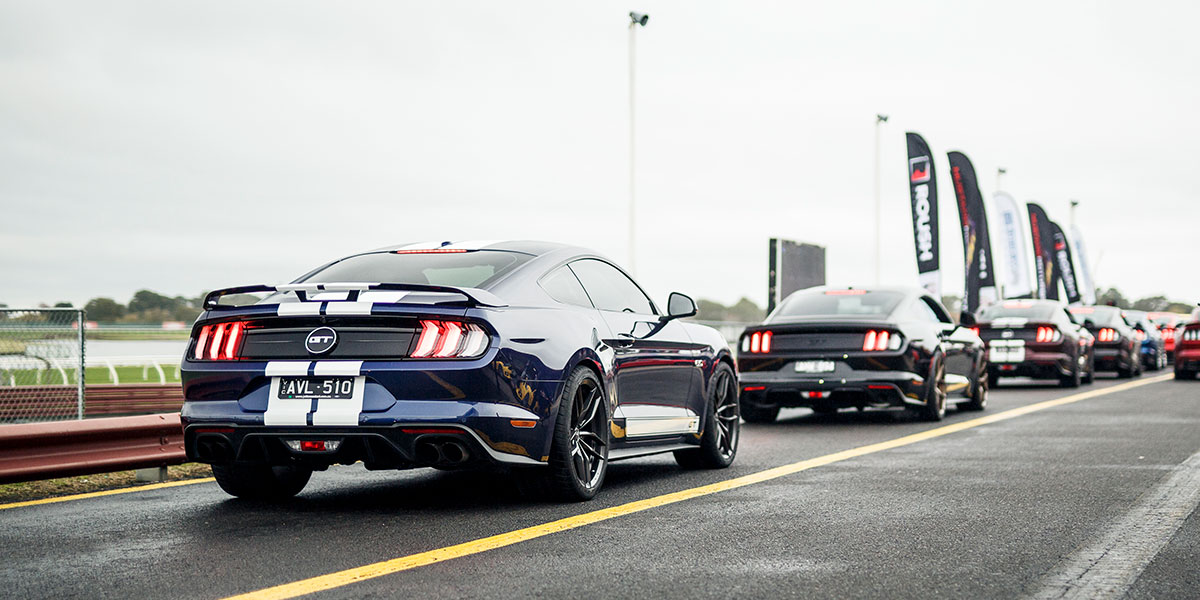 The package includes:
Track time on one of Australia's historic and iconic race tracks
Core driver training and instruction
Casual pizza lunch
Experienced Instructors
12 month CAMS licence
Refreshments provided all day as part of package
EXCLUSIVE OFFERS - Up to 10% off a select range of performance upgrades and products from Mustang Motorsport - including superchargers, brakes and more!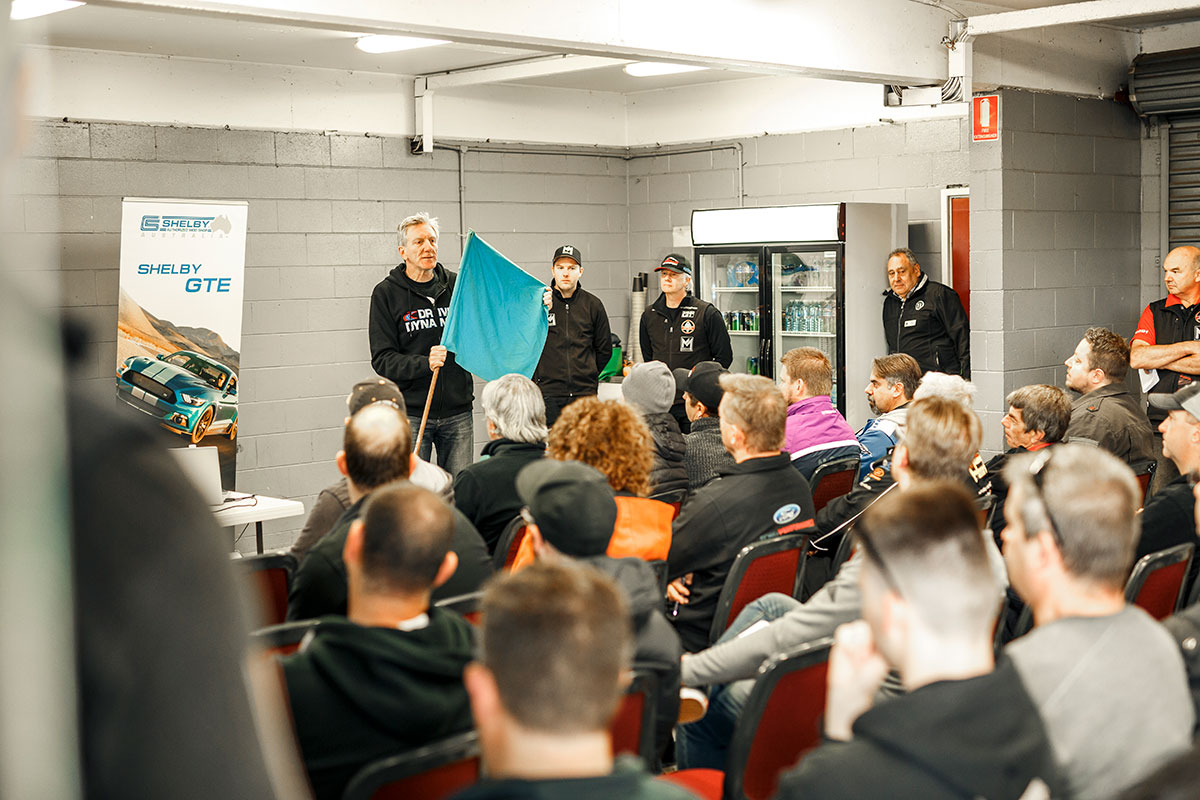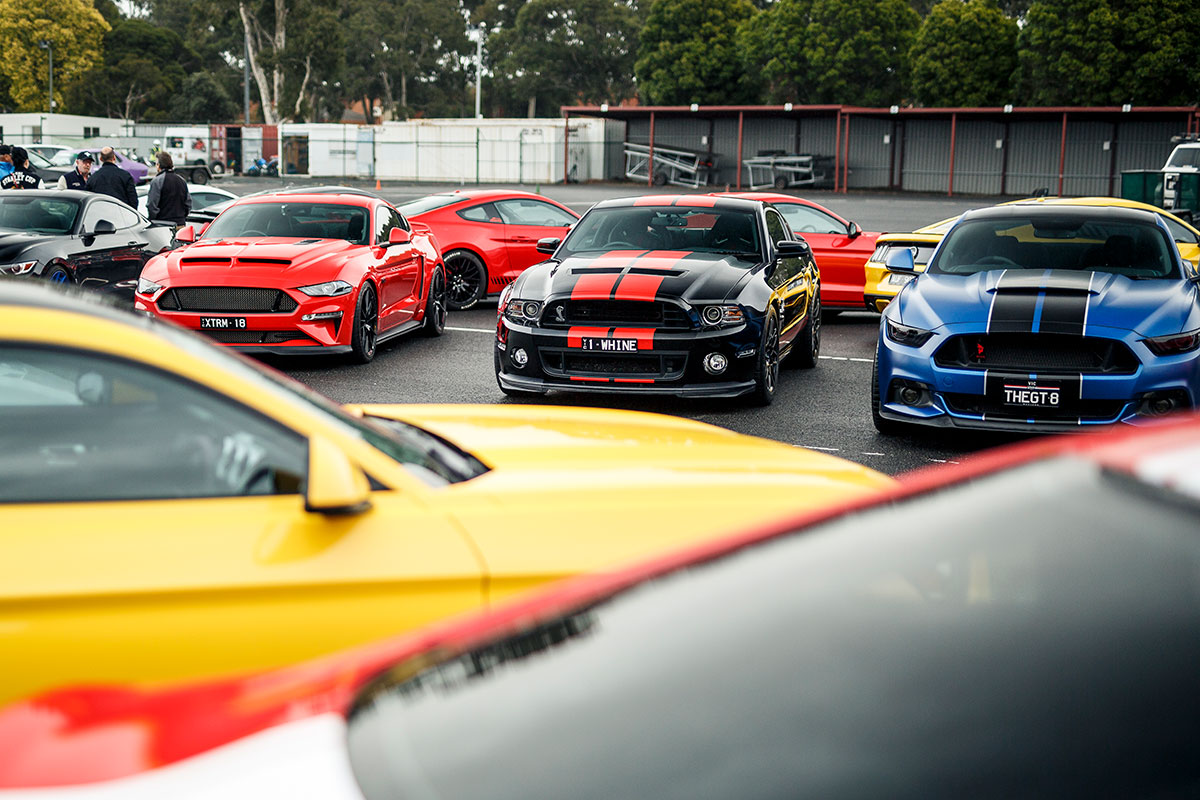 ---

PARTICIPANT REQUIREMENTS:
Participants require a full and current Australian driver's licence (probationary licences, learner's permits and suspended licences are not acceptable). A helmet is required to be worn by all participants. It is recommended you bring your own, but if you are unable or don't have one, a loan helmet can be provided on the day.
FULLY SUBSCRIBED!

If you missed out, please submit a registration form and we will contact you if any places become available, or you will receive priority for our next Track Day